Bitcoin was the first digital asset that attracted investors' attention with its innovative approach to the financial system as well as wide accessibility. Yet, the crypto industry has expanded dramatically since the launch of Bitcoin. With Ethereum offering a ready-to-use tool for creating new blockchain projects, new cryptocurrencies are emerging at an impressive rate. Although Bitcoin continues to lead in terms of market cap and user base, there are over 16,000 other digital assets circulating in crypto markets. It has become difficult to choose one with valuable features and promising performance. 
We followed some popular crypto bloggers to learn more from their perspectives about upcoming crypto trends and prepared a list of top cryptocurrencies worth traders and investors' attention in 2022. For the sake of brevity, we've paraphrased the comments of chosen bloggers. 
This article is for informational purposes only and is not financial advice. You should do your own research before buying any crypto asset. CEX.IO is not engaged in the offer, sale, or trading of securities. No FDIC or SIPC protections are available. Please consult your own investment/tax professional regarding your specific circumstances. 
Basic Attention Token (BAT)
The BAT token was created by Brendan Eich, inventor of the JavaScript programming language and co-founder of the Mozilla browser. The project sees its main goal as facilitating digital advertising while maintaining user privacy.
Basic Attention Token is part of the privacy-focused Internet. Its web browser, called Brave, is an open-source platform that blocks third-party advertisers and trackers. At the same time, Brave rewards users for viewing ads from approved publishers. As of January 5, 2022, the browser had 50.2 million monthly active users, 15.5 million daily active users, and 1.3 million verified creators. 
In the BitBoy Crypto blog, Ben Armstrong claims that  BAT showed impressive token performance in 2021 and has the potential to keep up the rising trend.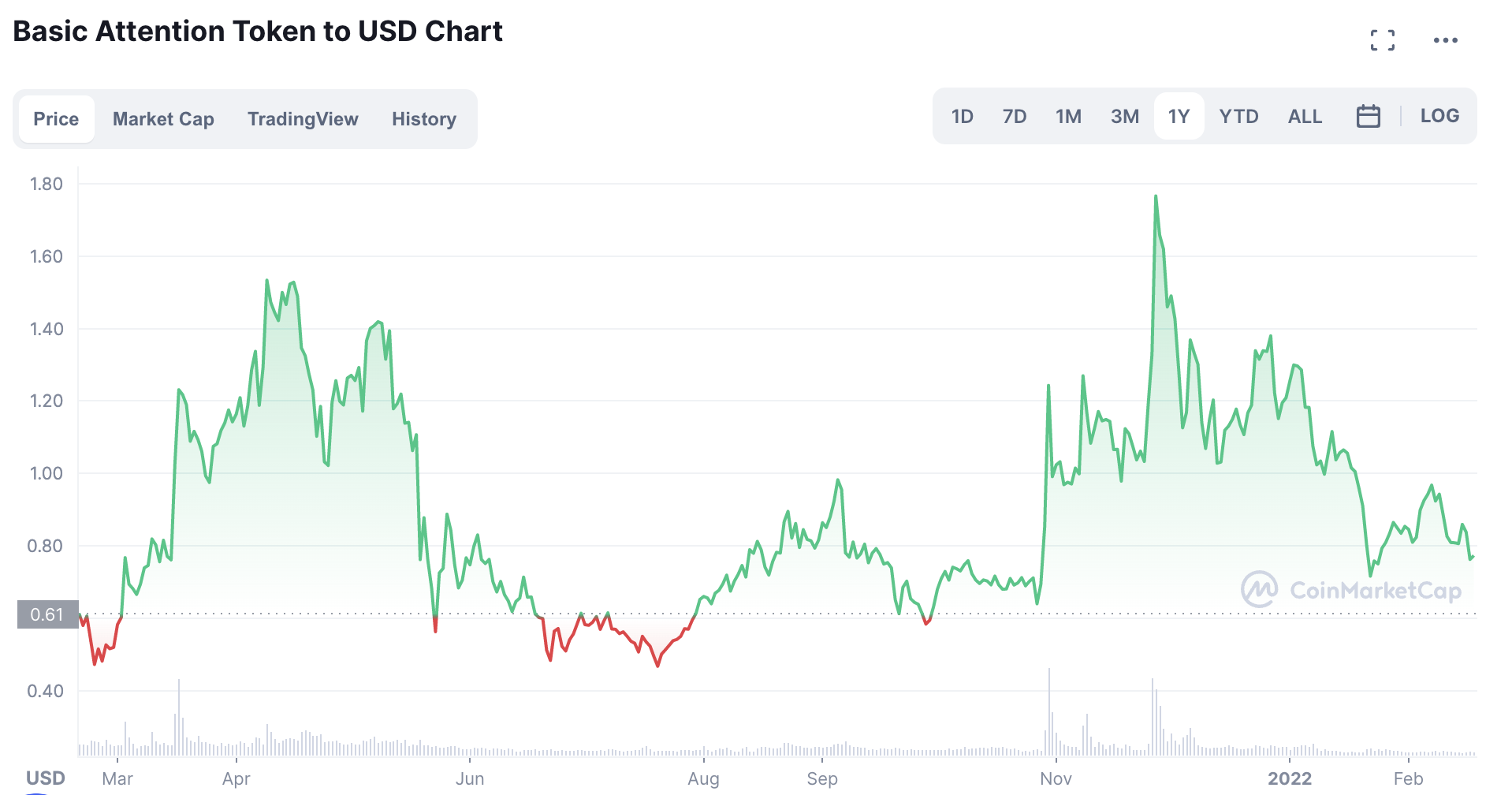 Learn more about Basic Attention Token in our blog post.
Ethereum (ETH) 
The main advantage of Ethereum against Bitcoin is that in addition to quick and safe money transacting, it offers a range of non-financial transactions. Ethereum allows users to transfer cryptocurrencies, earn interest by staking crypto, create and hold non-fungible tokens (NFTs), trade digital assets, and play blockchain games.
The emergence of the DeFi and NFT sectors has already had a huge impact on the popularity of Ethereum. Developers are eager to contribute to the network evolution in the light of rising project activity, and the network evolution, in turn, attracting new investors.
Statistics show that Ethereum has the highest total locked value compared to other smart contract platforms.

Source: The Block
Sean Benson considers ETH to be one of the most consistent altcoins of 2021 and can be a good choice for long-term investment in 2022. Sean backs this up with an analysis of the yearly ETH/USD price chart.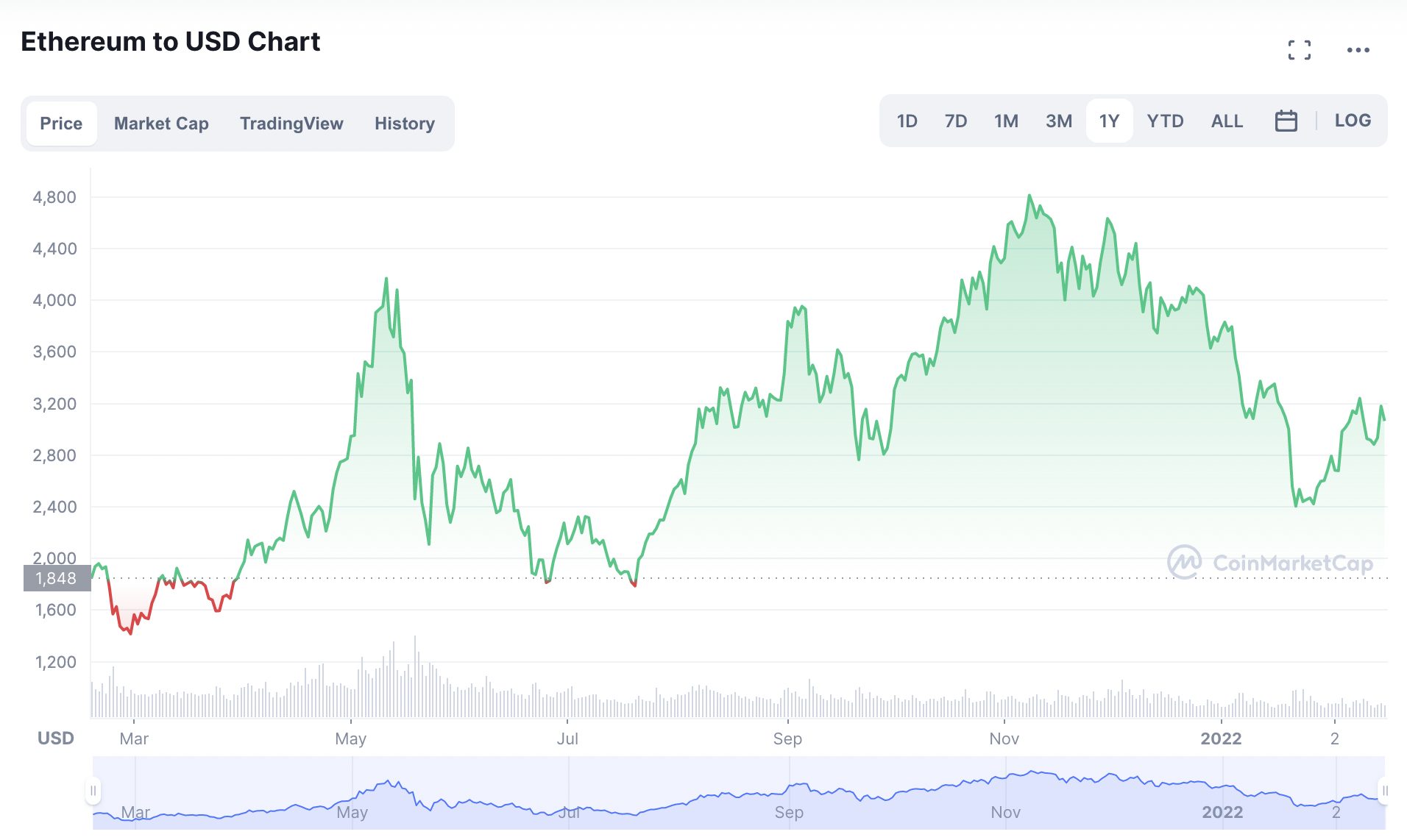 Solana (SOL)
Solana has a well-developed infrastructure and real technology use cases. It hosts several DeFi projects related to dApps, decentralized exchanges (DEXs), and automated market makers (AMMs). 
Solana's latest breakthrough has been its dive into NFTs through the Solonart marketplace. With this latest venture, NFT investors can now easily buy and sell NFTs through Solana.
Among other things, Solana performs well on blockchain speed and allows for cheaper transactions compared to most other networks.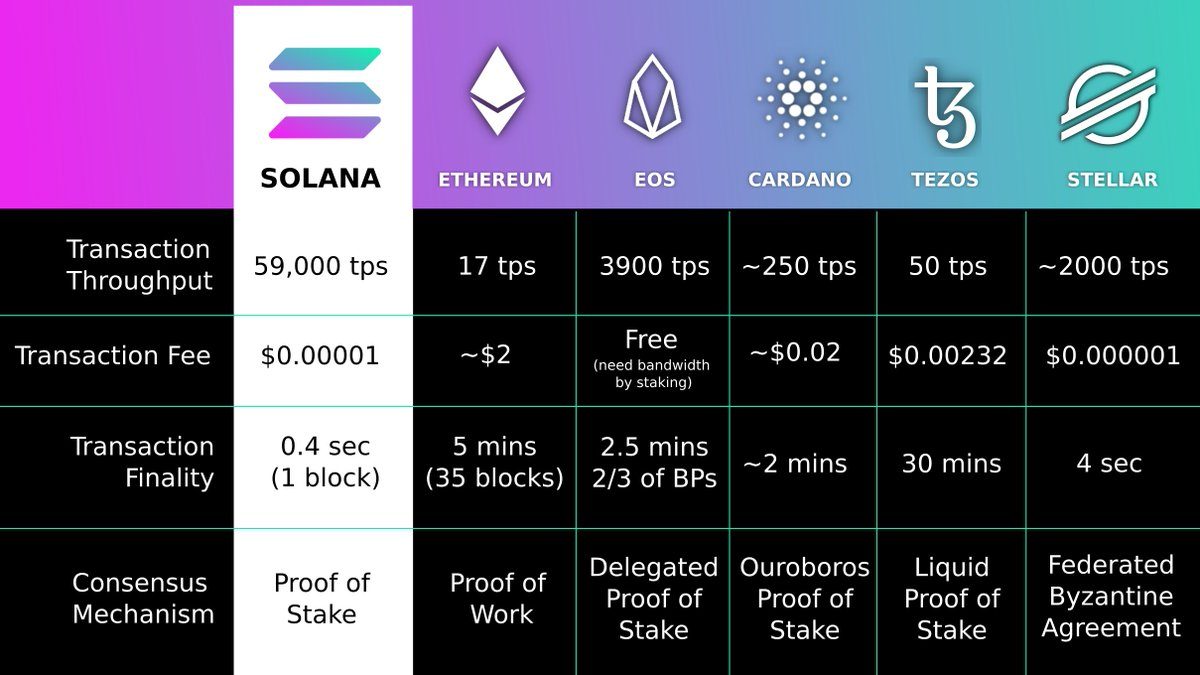 In 2021, the SOL token jumped from $2 to over $200 in just ten months. This incredible price jump pushed Solana into the spotlight, thus many crypto enthusiasts, including YouTube bloggers, are eager to buy SOL in 2022.
Polygon (MATIC)
As is stated on its official website, Polygon is a full-stack scaling solution for the Ethereum network. Its architecture differs from the standard sidechain, particularly in the way it uses the main Ethereum blockchain to provide an additional layer of security. 
Polygon holds an important spot in the industry, mainly because it allows Ethereum transitions to be completed faster and at a lower cost, even during periods of network congestion. Considering the popularity of DeFi and NFTs, the number of Ethereum transactions is growing, so Polygon's services are greatly appreciated.
In his blog, Sean Benson states that MATIC, Polygon's native token, usually follows ETH's trend. Still, past price movements don't guarantee that the asset will perform the same way or show greater performance. Make sure to perform your own market study before making trading decisions.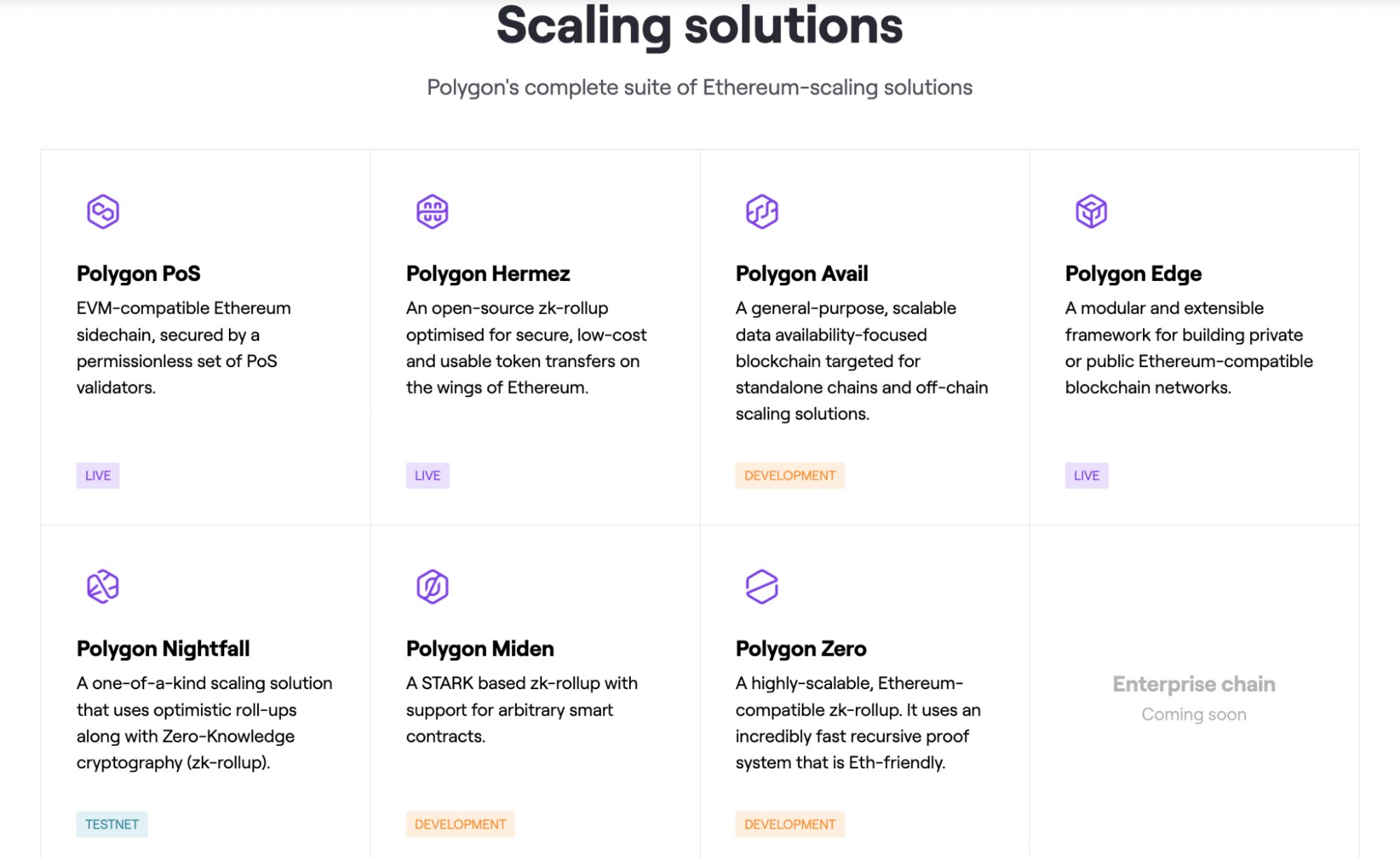 Polkadot (DOT) 
Also known as the Internet of Blockchains, Polkadot aims to facilitate the development of Web3, the next generation of the internet, where users have control over their privacy and personal data with the help of decentralized platforms. 
Polkadot is a multi-chain sharded network that processes transactions on multiple chains in parallel (parachains). This way, a blockchain can improve its scalability
Sean Benson believes that the native token of Polkadot, DOT, is one of the best performing cryptos because of the recent significant event — the launching of parachains auctions. Parachains allow different businesses to rent ready-to-use blockchains for their own purposes. Thus, many experts expect a great year for Polkadot due to the increasing number of real-life use cases.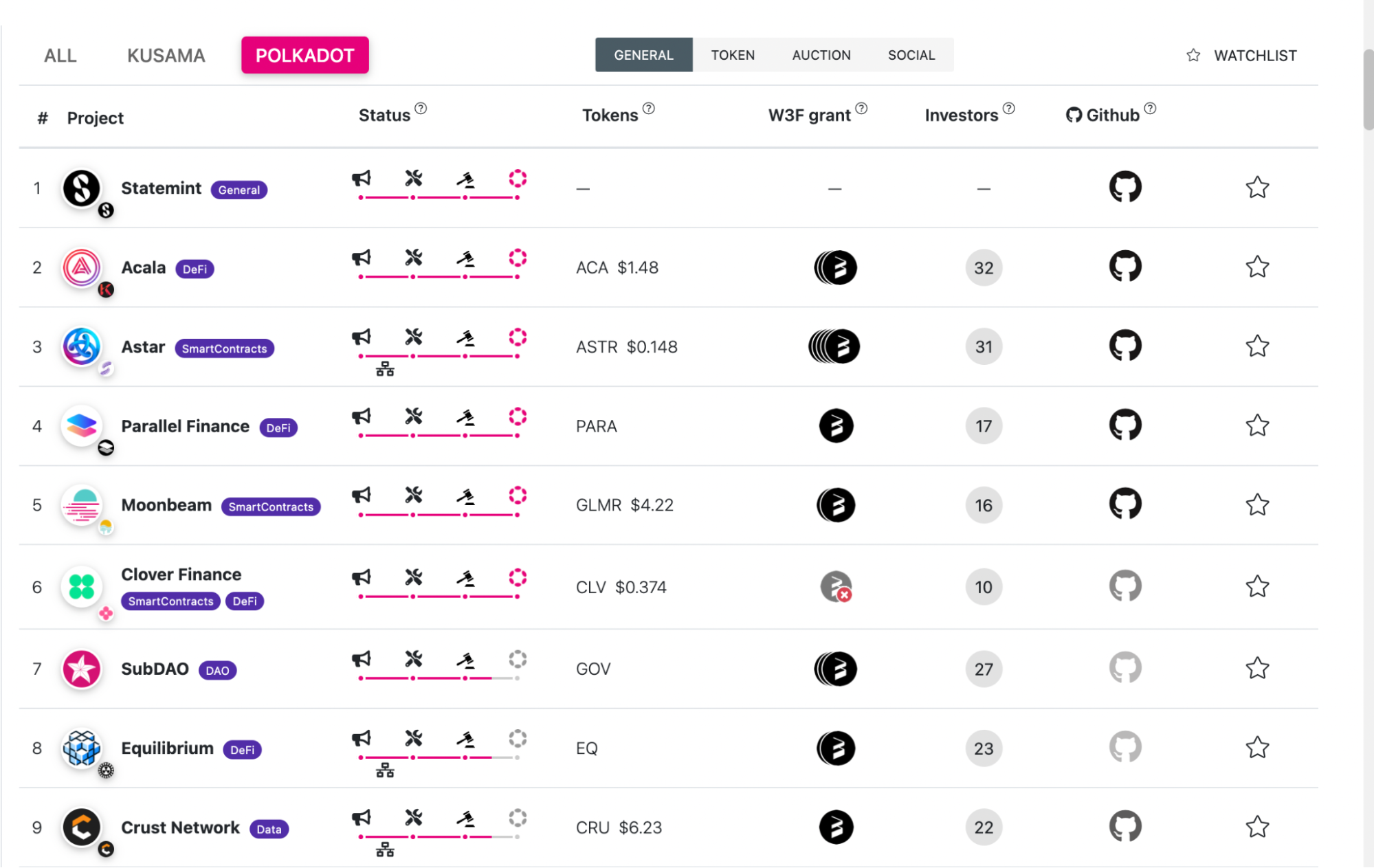 Cardano (ADA)
Cardano seeks to make blockchain technology more accessible to educational and financial institutions, as well as other industries. The project claims to be the first blockchain that is based on peer-reviewed research and developed using evidence-based methods. Its technology is developing at a fast pace and hopes to surpass Ethereum in building a massive blockchain ecosystem. 
Many crypto fans were following Cardano in 2021 because of the several huge events happening to the network, including an Alonso upgrade, adoption in African countries, and the launch of ADA trading on popular platforms. 
In 2022, Cardano will work on implementing side chains for better network scalability. The main blockchain will be split into several smaller chains called shards. This will also allow support for more complex smart contracts, wider adoption, and network upgrades. So if you're also bullish about ADA, you can easily add it to your crypto portfolio on CEX.IO.
Zilliqa (ZIL)
Zilliqa is the first public blockchain platform to successfully use sharding as a scaling solution. Thanks to a large number of research and development projects, the startup has gained popularity in the market after the official launch. In addition to great scalability, Zilliqa offers a user-friendly smart contract layer and uses a hybrid proof-of-work/BFT mechanism to reach a consensus on contract execution and payments.
Many analysts note Zilliqa's huge social media presence and the number of subscribers it has, exceeding that of its competitors.
In his video blog, Michaël van de Poppe demonstrates some technical patterns that signal a good opportunity for entry on the ZIL/USD chart.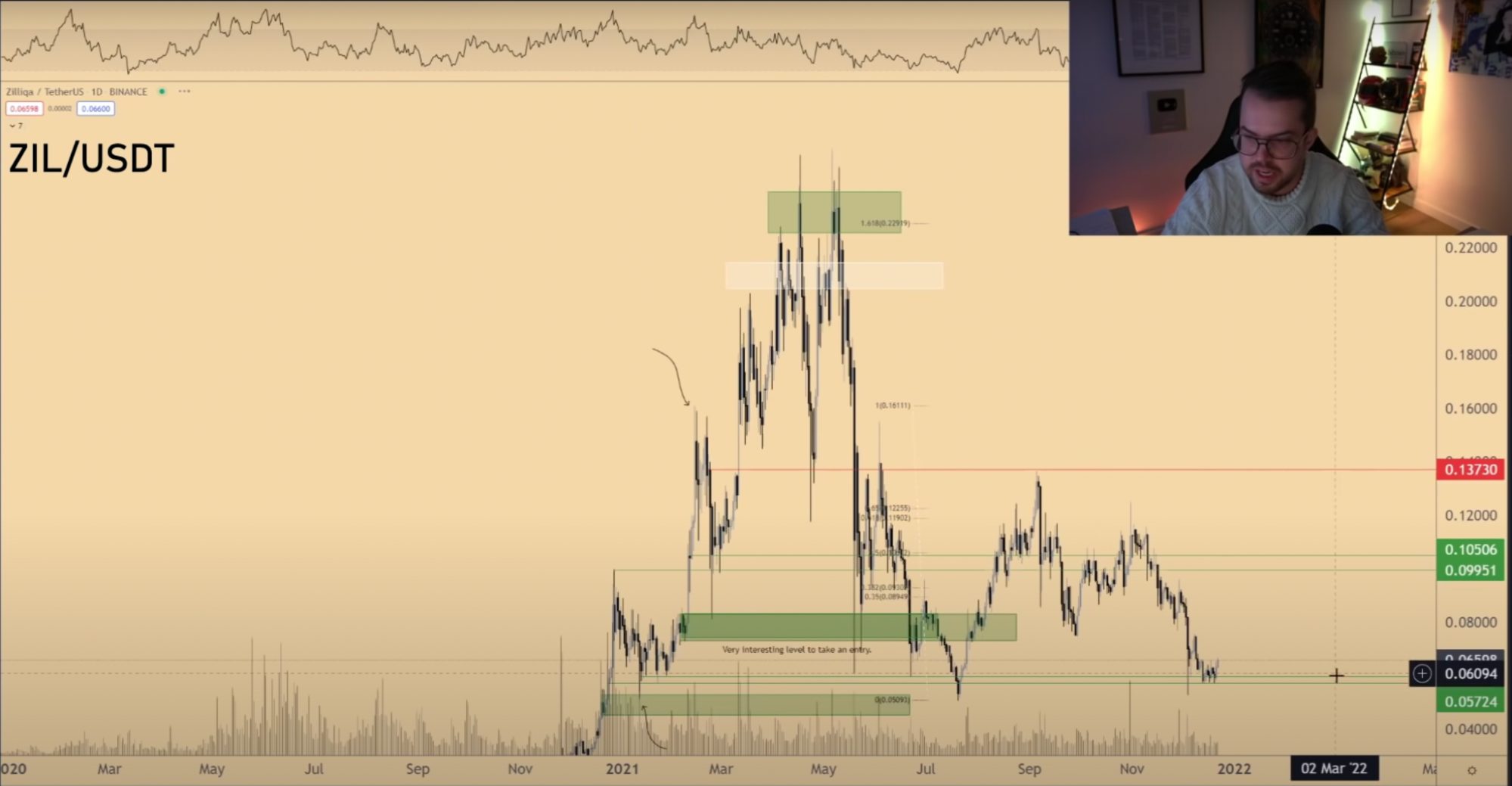 Ripple (XRP)
Ripple is a payment protocol that uses blockchain technology to process money transfers. It offers low transaction fees and fast processing times and it has partnered with hundreds of financial institutions to implement blockchain in the traditional finance sector.
The XRP token has a long tenure in the crypto market since 2013 and currently is one of the most popular digital assets. However, many traders are backing down from buying it because of the U.S. Securities and Exchange Commission (SEC) lawsuit. 
In December 2020, the SEC accused Ripple Labs of violating securities laws. The SEC claimed that the sale of XRP constituted an offering of unregistered security — essentially an illegal IPO.XRP's price dropped from $0.60 at the end of November 2020, to a low of $0.17 in December 2020.
Many crypto enthusiasts, including CryptoBusi's blog, believe that the lawsuit will be resolved in early 2022, triggering bullish market sentiments.
Closing thoughts
This article is a short overview of the popular digital assets that famous YouTube bloggers find interesting for investment ideas in 2022. However, none of this is financial advice and should not be taken as such. When deciding which crypto to buy, do your thorough research and study the market. Focus on crypto projects that you have a genuine interest in, believe in, that have a solid team behind them, and a strong community. 
Disclaimer: Information provided by CEX.IO is not intended to be, nor should it be construed as financial, tax or legal advice. The risk of loss in trading or holding digital assets can be substantial. You should carefully consider whether interacting with, holding, or trading digital assets is suitable for you in light of the risk involved and your financial condition. You should take into consideration your level of experience and seek independent advice if necessary regarding your specific circumstances. CEX.IO is not engaged in the offer, sale, or trading of securities. Please refer to the Terms of Use for more details.